Product description:

---
Fscut CNC SYSTEM :

1. Real-time display for movement and cutting status.
2. Support pattern of AI, DXF, PLT format, support international standard G code generated by Master Cam, Tye3 and other software. The system will extract Auto CAD letter outline directly of the DXF pattern input.
3. Editing for pattern input including (Zoom, rotation, alignment, copy, assembly, smoothness, combination and other operation )
4. Validity inspection for data input, for example: closure, overlapping, self intersection, pattern distance inspection.
5. Automatic calculate for inlead and export line of the cutting pattern according to cutting type, relationship with internal and external, interference relationship.
6. The starting point and direction of cutting can be modified according to customer, the system can calculate out the position of the export line.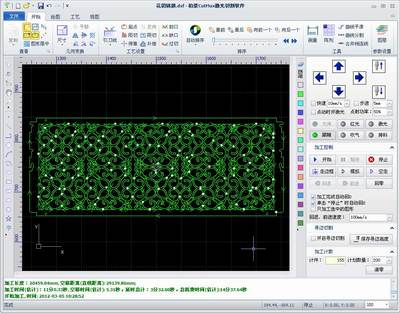 Specifications
Model

GS-LFTP3015/4015/6015

Output power of laser source (Optional)

500W/1000W/1500W




Cutting area (L * W) (Optional)




3000 * 1500 mm

4000 * 1500 mm

6000 * 1500 mm

Max. tube diameter

200 mm

Max. tube processing length

3 m

Max. tube cutting thickness

6 mm

X axle stroke

3048 mm

Y axle stroke

2000 mm

Z axle stroke

80 mm

Cooling

water cooling

Max. accelerated speed of X, Y axles

1.2 G

Kerf Width

0.1 - 0.3 mm

Positioning accuracy of X, Y and Z axles

± 0.05 mm

Repeated positioning accuracy of X, Y and Z axles

± 0.03 mm

Processing precision of work piece

± 0.1 mm

Kerf harshness

Ra 3.2 - 12.5 μm

Voltage

380V, 50/60Hz

Continuous working time

24 Hours

Max. bearing weight of working platform

600 Kgs

Total installed capacity

20 - 25 KVA

Total protection level of power supply

IP54
Features of CNC control system:

l Friendly man-machine interface, easy operation which can master in short time
l The laser power can be adjusted to suit for metals of different materials, thickness and working gas
l Complete laser code and parameter
l Pulse punch function
l Complete machine tool adjustment parameter and cutting technique database
l Z axle tracking function
l Gantry axle function
l Automatic acceleration/deceleration for corner cutting
l Mechanical precision compensation
l Storage for several processing file according to
Our technical staff is one of the sample Laser Cutter for Sheet & Tube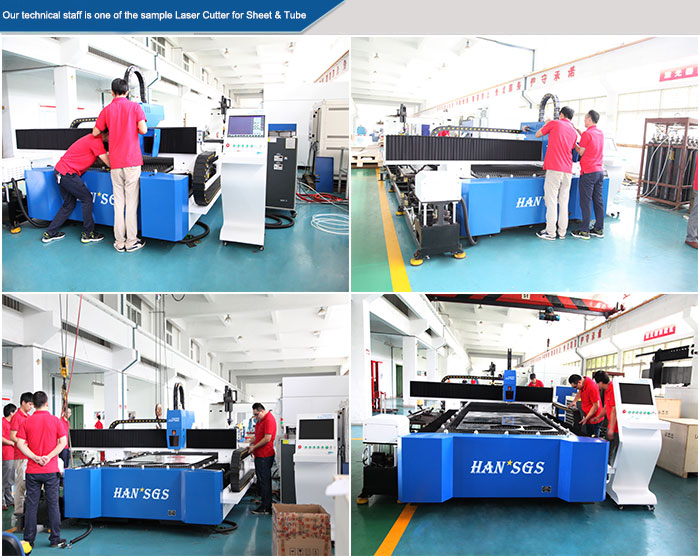 Japanese Fuji servo Motor of strong rigidity, excellent control ability, accurate, sensitive response
1. Outstanding performance with the highest level of response of amplifier in the industry, the setting time is shortened in a high degree.
2. Enhancement of the Vibration suppression function to improve the track ability and decrease the setting time. Reduce the vibration when driving and reduce the fore-end vibration when stop working
3. Easy start up: simple installation and setting. The connection can be finished one time with Sigma Win+Connection confirmation function.
4. Standard configuration with analog quantity, instruction form of pulse sequence type and MECHATROLINK-II communication command type.
Packing and shipping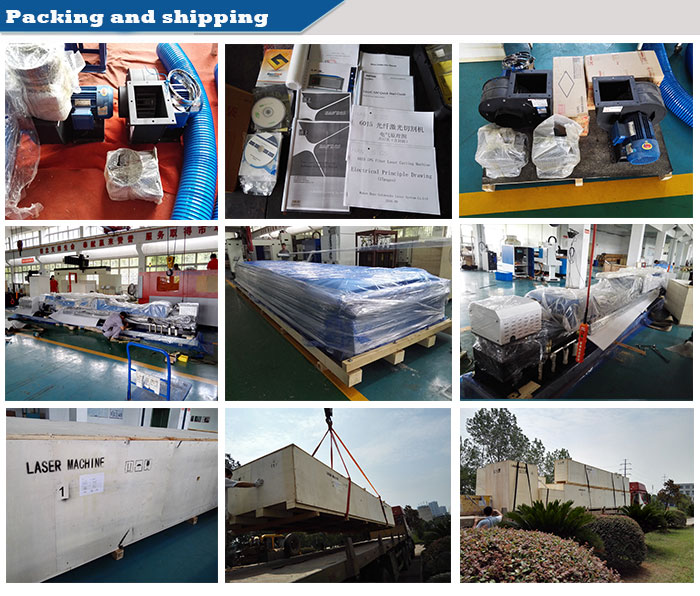 Application Industry

Widely used in sheet metal processing, aviation, aerospace, electronics, electrical appliances, tube fittings, automobile, food machinery, engineering machinery, precision parts, ships, metallurgical equipment, elevators, household appliances, kitchen utensils and appliances, craft gifts, tool processing, decoration, advertising and other manufacturing industries.