Product description:

---
Functions of GS-LFDS3015 laser cutter
1. Excellent overall performance, changeable working tables, 7 seconds to finish high speed changing, improve working efficiency of more than 48%.
2. The machine tool includes loading area and processing area, standard configuration is changeable working tables, auto change the workpiece between processing area and loading area by motor, convenient to upload and download. With the design of changeable working table, could prepare the next uploading while processing, highly improved working efficiency.
3. Equipped with exhaust device, have good exhausting effect and little pollution.
4. Small occupied area, high system integration, convenient to operate and maintenance,24 hours continuous working.
5. The water chiller has good safety protection function, such as over temperature, lack phase, pressure, water-break, undervoltage, overload, etc. With stable performance, satisfied the cooling requirement of laser source.
Parameters
Model

GS-LFDS3015

GS-LFDS4020

GS-LFDS6020

Laser source medium

Fiber

Cutting range(L*W)

3000mm × 1500mm

4000mm × 2000mm

6000mm × 2000mm

Z axle stroke

250 mm

Max positioning speed

120m/min

X、X,Y axle Max accelerate speed

1.2G

Cooling form

water cooling

Laser wavelength

1070nm

Output power of laser source

1000W~ 4000W(imported)

Min. cutting gap

≤0.1mm

Positioning accuracy of X, Y and Z axles

±0.03 mm

Repeated positioning accuracy of X, Y and Z axles

±0.01mm

Drive model

Imported servo motor

Power requirement

380V,50/60Hz

Working temperature

5℃-45℃

Continuous working time

24 Hours

Outer dimension

8500mm x 3800mm x 2000mm

Total protection level of power supply

IP54
Switzerland Original Raytools Laser Cutting Head
Laser cutting head of stable performance and convenient operation and maintenance
1.non contact capacitor auto tracking system , Z-axis floats stability, auto adjusts optimal focal distance.
2.Two different focus lenses, adapt to cutting various thickness materials, assure the optimal cutting effect.
3.The laser cutting head can bear 2.0Mpa pressure, high pressure gas path, improve cutting ability for the materials difficult to cut such as stainless steel.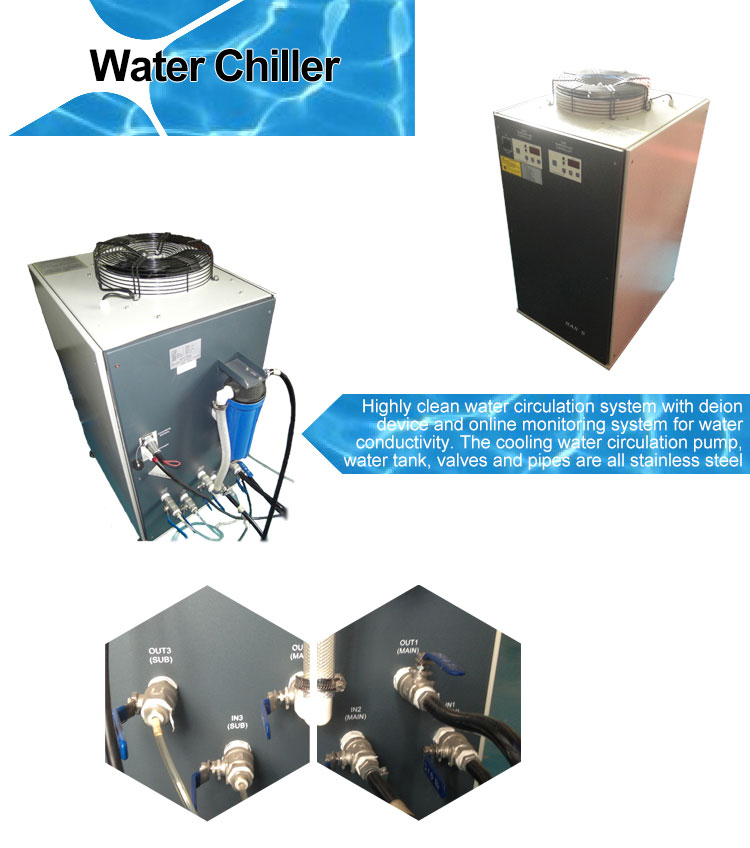 Cutting Materials
It is used to cut the metal materials,such as stainless steel, carbon steel, alloy steel, silicon steel, spring steel, galvanize plate, pickled plate, copper plate, aluminum plate, etc.
Exhibitions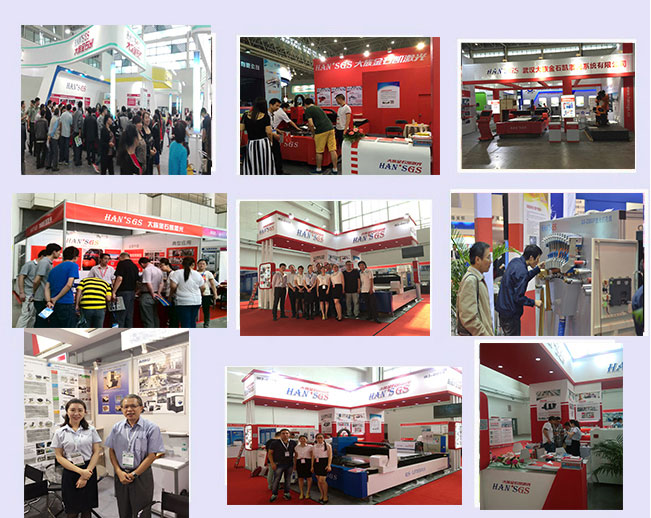 Application Industry
Widely used in sheet metal processing, aviation, aerospace, electronics, electrical appliances, tube fittings, automobile, food machinery, engineering machinery, precision parts, ships, metallurgical equipment, elevators, household appliances, kitchen utensils and appliances, craft gifts, tool processing, decoration, advertising and other manufacturing industries.
Cutting Sample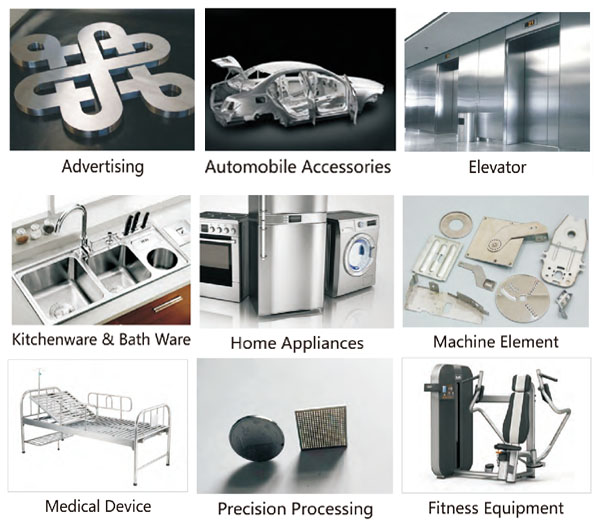 Our company