Product description:

---
Description:
Cutting Head
1.non contact capacitor auto tracking system , Z-axis floats stability, auto adjusts optimal focal distance.
2.Two different focus lenses, adapt to cutting various thickness materials, assure the optimal cutting effect.
3.The laser cutting head can bear 2.0Mpa pressure, high pressure gas path, improve cutting ability for the materials difficult to cut such as stainless steel.
Drawer type protection lens which is easy for replacement
Specifications:
Model

GS-LFDS4020

Laser source medium

Fiber

Cutting range(L*W)

4000mm × 1500mm

Z axle stroke

250 mm

Max positioning speed

120m/min

X、X,Y axle Max accelerate speed

1.5G

Cooling form

water cooling

Laser wavelength

1070nm

Output power of laser source

1000W /1500W/2000W/2500W/3000W/4000W(imported)

Min. cutting gap

≤0.1mm

Positioning accuracy of X, Y and Z axles

±0.03 mm

Repeated positioning accuracy of X, Y and Z axles

±0.01mm

Thickness of cutting material

(according to material)

0.2-25mm

Drive model

Imported servo motor

Power requirement

380V,50/60Hz

Working temperature

5℃-45℃

Continuous working time

24 Hours

Machine weight

About 11570Kgs

Total protection level of power supply

IP54
Products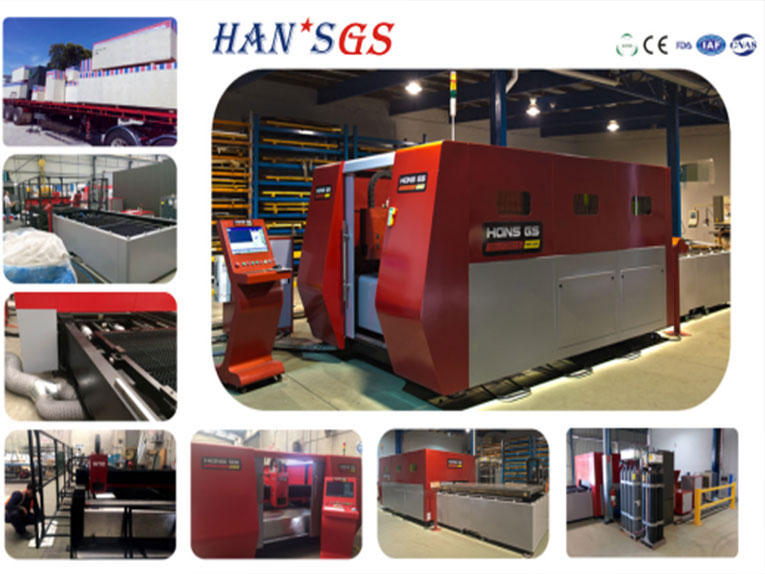 Machine feature

I Automatic focus follow up system
1、Sampling rate 1000 times/sec, max following speed 500mm/sec
2、Height following control range 0-10mm
3、Statics inspection accuracy 0.001mm, dynamic responding accuracy 0.02mm
4、Support network communication and upgrade with flash disk
5、Support functions of oscilloscope, survey the electric capacity and height in real-time
6、Board touching alarm and board leakage alarm to prevent the cutting head in accident.
7、Edge inspection and automatic cutting, leapfrog cutting, hole punching separately, the lifting height can be adjustable according to customer
8、Positioning with just one key operation, fast and convenient
9、Compatible with any sort of cutting head and sprayer, electric capacity data is self-adjusted.
Customer site installation

II Oblique Gear
Using imported double driver gear and rack.
High precision pinion and rack to ensure the mechanical accuracy over the course of three meters in the scope of work.
III Precision and Wear Resistance Screw Drive System
1 Smooth rolling, small friction coefficient, no empty rollingeven in micro feeding, realize nanometer located accuracy.
2 The frictional resistance of rolling is small, and the structure is simple, low abrasion of friction contact surface, thus realize the long time walking accuracy.
3 Optimal design of geometric mechanics structure, steel balls of 45° array, could not only bear the power of warp, anti-warp and cross directions at the same time, but also assure the walking accuracy.
4 Adopts special metals, wear resistant and high rigidity, integrated the advantage of other brand guide, more exquisite design, more flexible interchangeability
IV Japanese Servo Motor of strong rigidity, excellent control ability, accurate, sensitive response
1 Outstanding performance with the highest level of response of amplifier in the industry, the setting time is shortened in a high degree.
2 Enhancement of the Vibration suppression function to improve the track ability and decrease the setting time. Reduce the vibration when driving and reduce the fore-end vibration when stop working
3 Easy start up: simple installation and setting. The connection can be finished one time with Sigma Win+Connection confirmation function.
4 Standard configuration with analog quantity, instruction form of pulse sequence type and MECHATROLINK-II communication command type.
cut small pieces and scraps are transferred and collected to dolly through conveyor. (Segment dust removal worktable)
Customer visit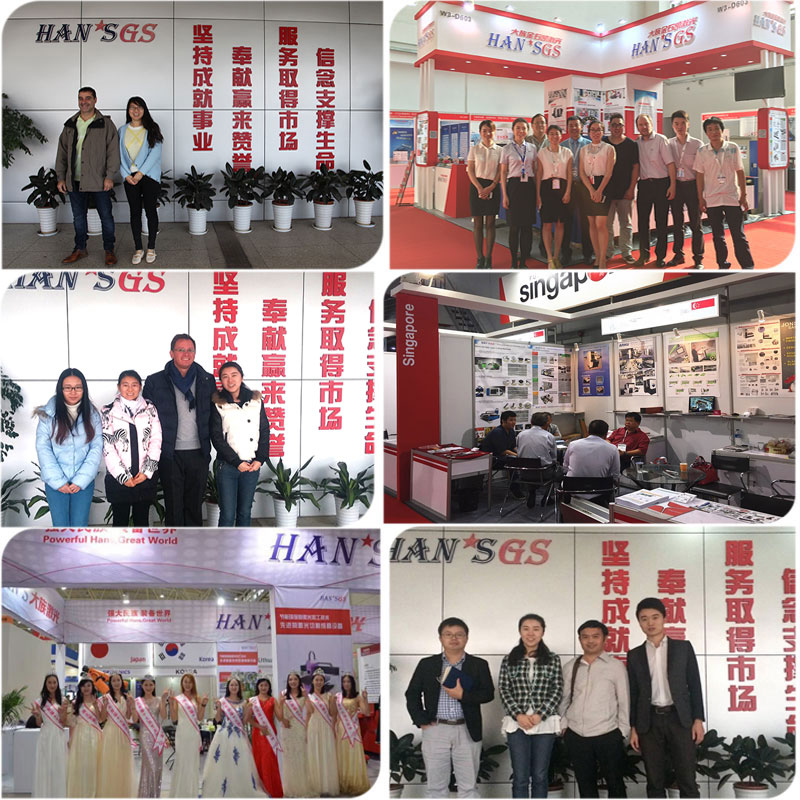 Applications
Widely used in sheet metal processing, aviation, aerospace, electronics, electrical appliances, tube fittings, automobile, food machinery, engineering machinery, precision parts, ships, metallurgical equipment, elevators, household appliances, kitchen utensils and appliances, craft gifts, tool processing, decoration, advertising and other manufacturing industries

Cutting Sample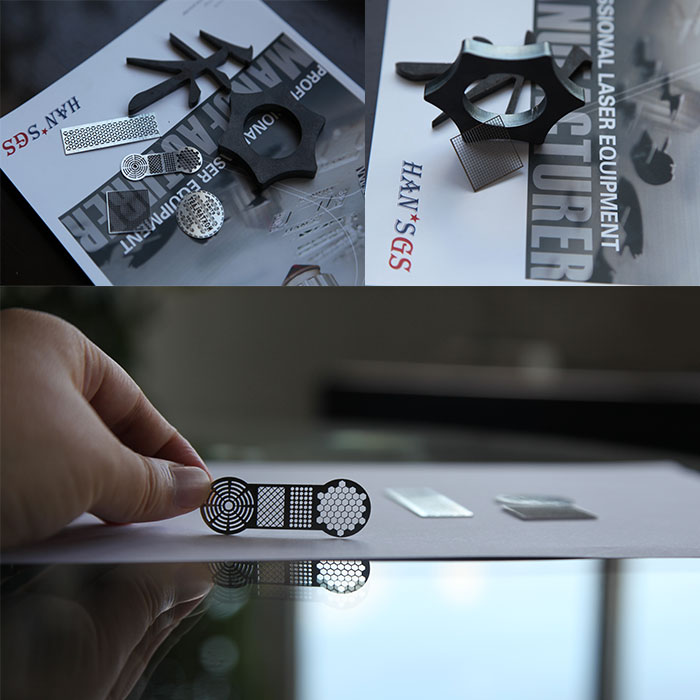 Certifications