Product description:

---
Product Introduction
1. GS-LFDS3015 fiber cutting machine is one of the Han'GS mature products with international advanced level. The equipment has powerful cutting ability, outstanding cutting speed, low running cost, excellent stability, high quality processing, strong adaptive capacity and other incomparable advantages.
2. GS-LFDS3015 fiber cutting machine is made up of fiber laser source, control system, motor system, optical system, cooling system, exhaust system and gas protection system, adopted advanced control mode to realize multi-axis linkage and power regulation with speed, using servo motor and drive oriented structure of superior performance to realize good accuracy in high speed running.
3. This equipment is widely used in sheet metal processing, aviation, aerospace, electronic, electrical appliances, tube fittings, automobile, food machinery, engineering machinery, precision parts, ships, metallurgical equipment, elevators, household appliances, kitchen utensils and appliance, craft gift, tool processing, decoration, advertising, metal processing and other manufacturing industries.
Parameters

Model

GS-LFDS3015

Laser source medium

Fiber

Cutting range(L*W)

3000mm × 1500mm

Z axle stroke

250 mm

Max positioning speed

120m/min

X、X,Y axle Max accelerate speed

1.2G

Cooling form

water cooling

Laser wavelength

1070nm

Output power of laser source

1000W~ 4000W(imported)

Min. cutting gap

≤0.1mm

Positioning accuracy of X, Y and Z axles

±0.03 mm

Repeated positioning accuracy of X, Y and Z axles

±0.01mm

Thickness of cutting material

(according to material)

0.2-25mm

Drive model

Imported servo motor

Power requirement

380V,50/60Hz

Working temperature

5℃-45℃

Continuous working time

24 Hours

Machine weight

About 11440Kgs

Outer dimension

8500mm x 3800mm x 2000mm

Total protection level of power supply

IP54
High Strength Whole Welding Cutting Bed
1.Our gantry-type flying optical path structure working table has been annealed to relieve internal stress strictly, thus significantly improves the rigidity and stability of the CNC laser cutter.
2.The working table have been handled with high temperature annealing and large CNC gantry milling machine precision processing, can maintain long-term stability and shock resistance, and ensure the precision of the CNC laser cutter.
3.One piece casting aerometal girder with light weight has good dynamic performance.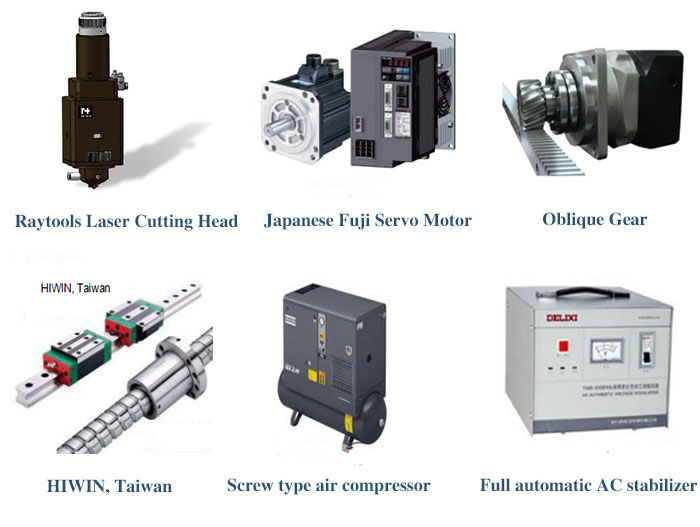 Product feature
1.Low running cost: High photo-electric conversion rate of 30%.more energy saving during work.
2.Low power consumption: Environmental protection, low power consumption which is just 20%~30% compared with traditional CO2 laser cutting machine.

3.Low maintenance cost: without Reflective lenses, no need to adjust laser route, maintenance free.
4.High speed: Capable to cut sorts of metal board with air blowed; the cutting speed can reach dozens of meters per min.
5.High quality: good quality of cutting edge with less deformation, flat and elegant surface.
6.High precision: Adopt high precision drive structure with imported service motor,±0.03mm positioning precision.
HAN'S GS Control Systerm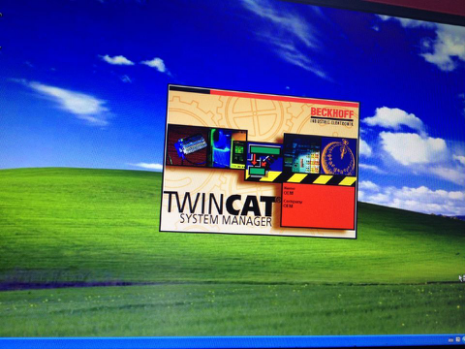 Application Industry
Widely used in sheet metal processing, aviation, aerospace, electronics, electrical appliances, tube fittings, automobile, food machinery, engineering machinery, precision parts, ships, metallurgical equipment, elevators, household appliances, kitchen utensils and appliances, craft gifts, tool processing, decoration, advertising and other manufacturing industries.