With the rapid growth of the production and consumption of stainless steel pipes in China, the tube processing technology has also developed rapidly. In particular, the advent of laser pipe cutting machines has brought an unprecedented qualitative leap forward to pipe processing. As a special laser cutting machine, laser cutting machine is mainly used for laser cutting of metal pipes.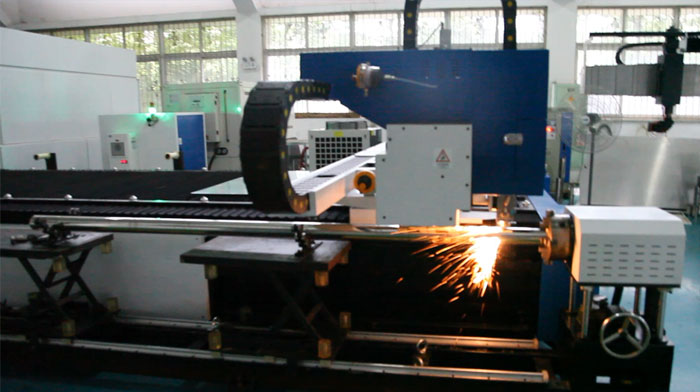 As we all know, any new processing technology can be recognized by the general public, and it is rapidly developed, it must have the characteristics of the traditional technology can not, then the laser pipe cutting machine has what advantage? There are two main points:
The first is flexibility.
How can a laser cutting machine be called flexible? It is almost how you want to cut it. It can cut any shape that has been programmed on a stainless steel pipe, and the laser can be perfectly cut in any direction. The shape to be machined can be flexibly and quickly changed through computer programming. The high flexibility of the laser cutting machine provides powerful technical support for more and more personalized processing, thereby reducing the number of molds used.
The second is accuracy.
Compared to traditional processing equipment such as flame cutting, plasma cutting, water cutting, etc., the accuracy of laser cutting of metal plates is much higher. At the same time, as mentioned above, different materials may undergo slight deformation during laser cutting. The tube machine can be flexibly adjusted according to these deformations, which is also not reachable by many conventional processes.
At present, the laser cutting technology abroad is very mature, and the "Made in China" curve overtaking has also become more and more popular in the international market. For example, the laser cutting machine equipment of HANS GS LASER has occupied a place in the global market. This is inseparable from the obvious advantages of the equipment itself.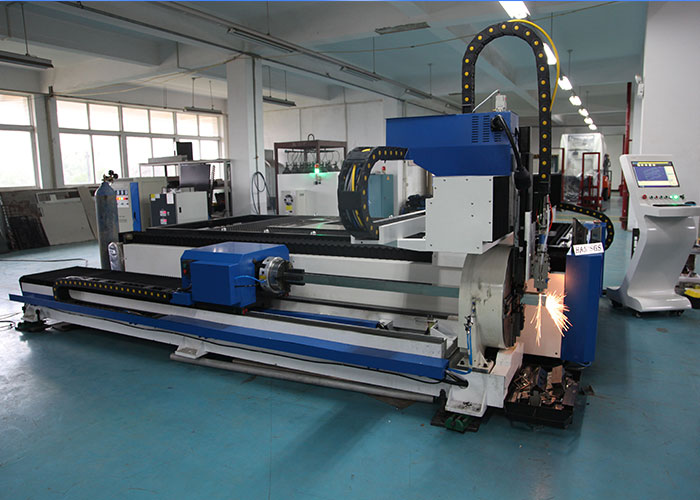 Laser pipe cutting machine performance characteristics
First, laser pipe cutting machine centralized operation, flexible processing, automatic loading and unloading, convenient and quick installation.
Second, the laser pipe cutting machine uses a precision rack double drive mode, which is easy to maintain and maintain, and is basically free of maintenance.
Thirdly, the laser pipe cutting machine adopts imported special pipe cutting software and has a core technology for efficient cutting, which is a fundamental guarantee for effectively saving materials and improving cutting efficiency.