Product description:

---
Description:
1.The laser cladding equipment, produced by Wuhan Hans Goldensky Laser System Co., Ltd, regarded laser as the heat source, using different ways of adding materials placed on the selected substrate coating material, after laser irradiation, the very thin surface of the substrate and adding materials melted at the same time, then rapid solidification formed. After the above processing, the dilution degree is very low, and form a metallurgical bonding surface coating substrate material, thus improved significantly the wear-resisting, corrosion resistance, heat resistance, oxidation resistance and electrical characteristics of the substrate surface.
2.Compared with surfacing welding, spraying, electroplating and deposition, laser cladding has advantages of small dilution degrees, compact structure, good, suitable for cladding coating and base material, particle size and content change is big, etc.

Specifications:
The product is composed with TFL-6K/10K laser source, specific 60000 calories water chiller, CNC processing machine tool, auto powder delivery machine, optical path system and CNC control system.
Model

TFL-6K/10K

Laser source

TFL-6K/10K laser source/ semi-Laser source conductor laser source

Optical system

Fly optical path, Light path diameterφ70

Manual type swing bald,Turning Angle±60°manual adjustment

CNC machine tools

model

2 M

2.5 M

3.5 M

Working area (mm)

2000*600*500

2500*1000*5000

3500*1000*500

X, Y, Z axle working speed

0 - 5000 m/min

Location accuracy

±0.1 mm / 300 mm

Relocation accuracy

±0.05 mm

Horizontal rotating table

Max. chuck diameter

Three claw Φ500/center

height 500mm

Four claw Φ630/center

height 690mm

Four claw Φ630/center

height 800mm

Rotating speed

0.5 - 15 rpm

0.05 - 5 rpm

0.05 - 5 rpm

Platform size(mm)

3860 * 1450 * 280

5560 * 1000 * 280

7000 * 1200 * 350

Center shaft

Bearing diameter

Φ100-Φ350 one set

Bearing diameter

Φ370-Φ630 two set s

Bearing diameter

Φ370-Φ630 two set s

Max. Length of workpiece

2500 mm

3500 mm

4000 mm

Max. Diameter of workpiece

Φ 800

Φ 1350

Φ 1500

Max. Weight of workpiece

5 T

10 T

15 T

Control system

Siemens Siemens 828D AC servo motor
Customer visit
Advantages:
1. High density of the laser beam, high heating speed, less heat effected area and less deformation.
2.Controlling the laser energy input, the cladding dilution of basic material can be controlled in a very low level, to ensure the cladding layer and substrate formed under the premise of metallurgical combination, keep excellent properties of the original selected cladding material.
3.By mixing different alloy powder composition analysis, metallurgical bond layer fully dense.
4.Able to select the area to do cladding, less material consumption.
5.Due to the rapid heating and cooling, the laser cladding layer's tissue is uniform and dense, less micro defects, better than other techniques.
6.Belong to non-contact processing, easy automation, realize flexible manufacturing.
7.Precisely control the power, position and shape of laser beam, easy to achieve selected area and even micro area cladding, and rarely no heat effect to original material.
8.Cladding layer dilution degree is small, and can be precisely controlled.
Our machines are used at the customer site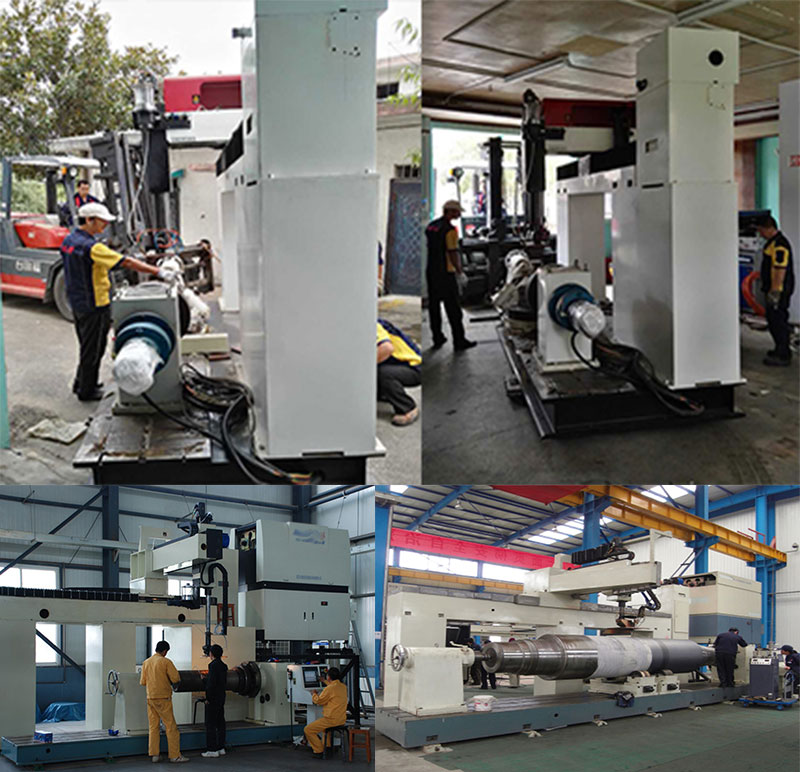 CLADDING SAMPLES

Product description:

---
Factory Supply Best Price Laser cladding heat treatment machine,Find Complete Details about Factory Supply Best Price Laser cladding heat treatment machine/ Laser cladding heat treatment machine price, Laser cladding heat treatment machine manufacturer , Laser cladding heat treatment machine price, Laser cladding heat treatment machine from Laser Heat Treatment Supplier or hans Manufacturer-HANS GS LASER