In modern society, people's demands for health and body are getting higher and higher. No matter male or female, people's requirements for body are getting higher and higher, and fitness has become a fashion. The demand for fitness equipment continues to rise: in 2016, the number of treadmills sold was 100,000 units, a significant increase over the same period. In 2015, the number of fitness clubs increased by 20% to 4,425, and in 2017, Internet fitness was a large-scale expansion.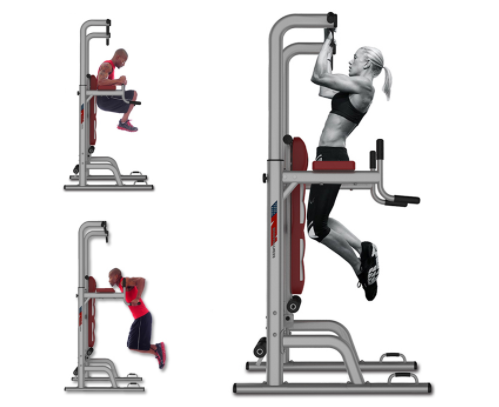 The demand for exercise and fitness has increased rapidly, and at the same time, the demand for the quantity and quality of many fitness equipment has been driven. Due to the processing of tubing in the fitness equipment industry, the processing of sheet metal is relatively small, such as spinning bicycles, bicycles, sit-up boards, children's scooters, outdoor fitness equipment and other products using a large number of pipe parts, pipe cutting and punching process It is often used, many joints are connected by intersecting lines. The traditional processing method is realized by band saw and drilling machine and special milling machine. This way can not guarantee the beauty, nor guarantee the precision. It also takes up a lot of labor costs and the time cost of loading and transporting materials. Therefore, the advantages of the tube laser cutting machine are gradually highlighted:
1. High precision: the traditional pipe cutting is manual, so each truncated part has a difference, and the pipe laser cutting machine adopts the same set of fixture system, the programming software completes the machining design, and completes the multi-step machining at one time with high precision. .
2. High efficiency: The tube laser cutting machine can cut several meters of pipe in one minute, hundreds of times more than the traditional manual mode, which means that laser processing is highly efficient.
3. Flexibility: The tube laser cutting machine can flexibly process a variety of shapes, which allows designers to carry out complex designs that are unthinkable under traditional processing methods.
4. Batch processing: The standard pipe length is 6 meters. The traditional processing method requires very bulky clamping, and the pipe laser cutting machine can easily complete the positioning of several meters of pipe clamping, which makes batch processing become may.
HANS GS Laser GS-LFTC60 Tube Laser Cutting Machine
LFTC series automatic pipe cutting machine can realize high-speed and high-quality laser cutting on profiles such as round pipe, square pipe, rectangular pipe and special-shaped pipe. Compared with the advantages of traditional cutting, the flexibility is good, no need to open the mold, which greatly saves the development time of new products; the speed is fast and the precision is high, which can realize various complicated shapes which are difficult to realize by pipe opening, cutting, intersecting lines and conventional methods. Precision cutting of graphics; one-shot molding, saving costs and improving efficiency.
Features
●Automatic feeding system: Pipes such as round pipes and rectangular pipes can be fully loaded without manual intervention. The profiled tube can be manually assisted for semi-automatic feeding.
● Advanced chuck clamping system: The chuck self-adjusting center automatically adjusts the clamping force according to the profile specifications to ensure that the thin tube clamping is not damaged.
● Corner fast cutting system: The corners respond quickly, greatly improving cutting efficiency.
●Efficient feeding system: The workpiece after cutting can be automatically cut to different areas.
Application industry
Mainly used in the processing of round tubes, square tubes, rectangular tubes and shaped tubes of fitness equipment, office furniture, kitchen cabinets and other industries.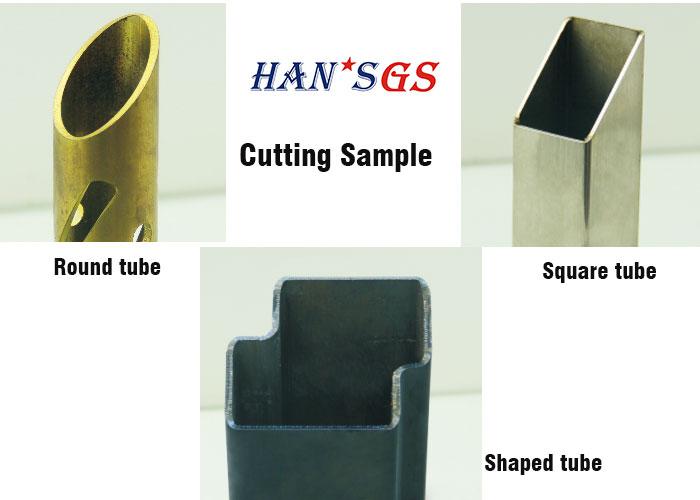 As a pioneer and leader in the application of laser industrialization in China, HANS GS laser has strong research and development strength and achieved remarkable results in the industry. The company's sales network covers key industrial areas in the country and vigorously expands the international market.
In 2018, HANS GS laser will continue to increase product research and development, speed up the upgrade, and strive to provide high-quality products, efficient services and comprehensive laser industry solutions for customers around the world.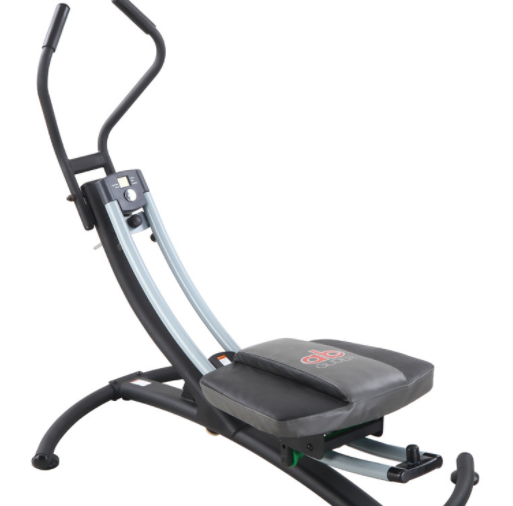 As a rising star in laser applications, the sports fitness equipment manufacturing industry has an urgent need for tube laser cutting machines. Pipe laser cutting machine can complete cutting, punching and contour cutting of various traditional or special-shaped pipes such as round pipe, square pipe, elliptical pipe and D-shaped pipe, and process arbitrary complex curve graphics on the pipe surface. Restricted, and the pipe section after cutting does not need to be processed twice, and can be directly welded, which greatly shortens the production space. The tube laser cutting machine has promoted the transformation of the sports fitness equipment manufacturing industry, and also opened up an emerging market for the South China Sea!