Laser cladding/hardening for metal mechanical parts

● Target:Metallurgy,Die,Coal,Machining,Petrochemical Industry,light industry,Energy, Transportation, Military project and so on. It can be used for hardening and cladding in mobile die, Mine machine, coal mine machine, Petrochemical Machine, Generator Set area.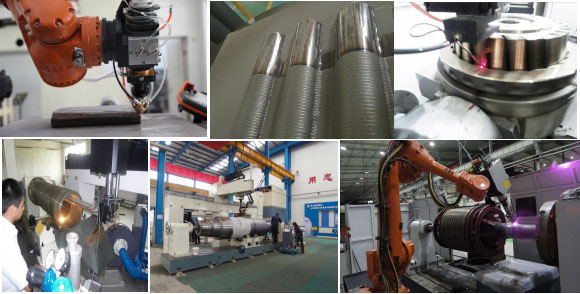 ● Laser cladding/hardening with high energy laser beam in workpiece surface melting preset or synchronized to the surface of metal powder, the powder metallurgical bonding with parts. To restore the size of the parts, and increasing improvement of the surface of the parts performance and the purpose of rapid manufacturing deformed parts.
● High density, less mirco defect, high bonding strength,better performance;
● Accuracy to control the size and position, cladding layer width of single laser can be up to 20-30mm,Max.thickness of single layer can be up to 3mm.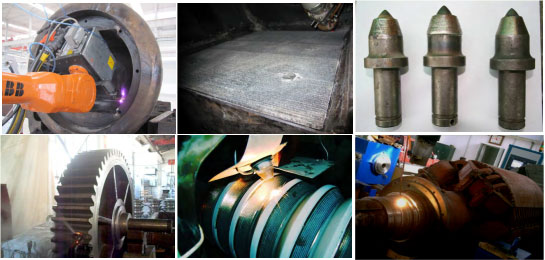 ● No need to preheat, simple technique progress.
● No pollution, no radiation, low noise.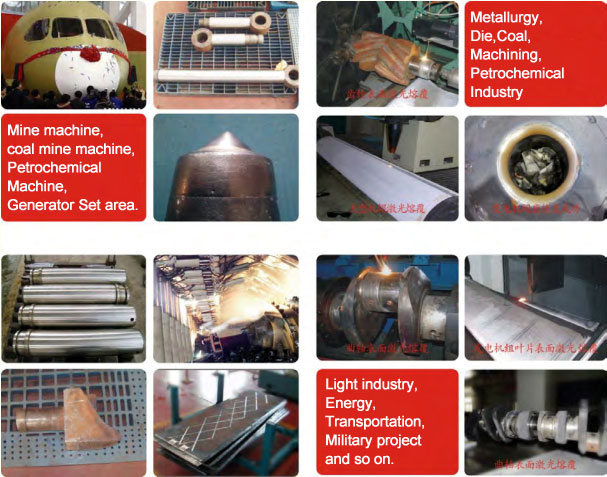 If you are in these industries, welcome to visit Wuhan Hans GS, we will offer the best suitable laser equipment for you to lower your cost and increase your profit.