Recently, 2 sets of HANS GS-HC03 automatic gear laser welding equipment were successfully delivered to a gear manufacturer and began to be used by acceptance. The order is one of the welding equipment projects which were signed in early 2017 and planned to be delivered in August 2017. Application of laser welding in automotive manufacturing began in the transmission gear welding, in order to reduce the gear quality, reduce the volume and the difficulty of processing, saving raw materials, developed countries have the gears or gear shaft to split the whole processing process, and the two parts are welded together to form a whole.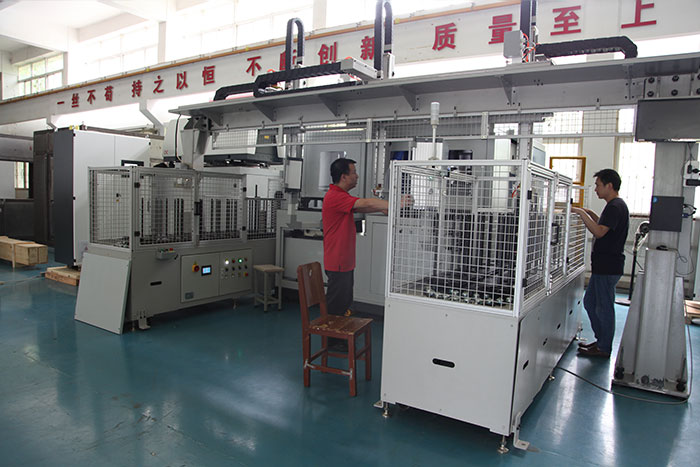 With the in-depth understanding of laser welding technology, more and more gear processing enterprises, aerospace, mechanical and electrical, especially the automobile manufacturing industry began to purchase laser welding equipment.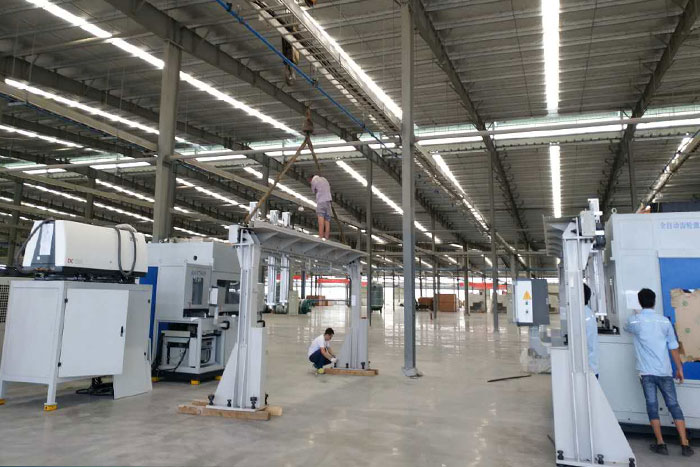 The core technology of laser welding gear before are developed countries, 2013 Wuhan HANS Goldensky Laser System Co. Ltd. (HANS GS)successfully developed high power gear laser welding machine, through continuous improvement and test equipment performance, the parties continue to improve and perfect the current HANS GS-HC03 automatic welding gear technical indexes of the equipment have reached the world leading level, is a special equipment for laser welding gear, gear shaft of automobile gearbox, a rotary four position setting, can not only improve the pressure device in the welding process, at the same time as the automatic feeding and provided convenient conditions, which increase the production capacity of 40%.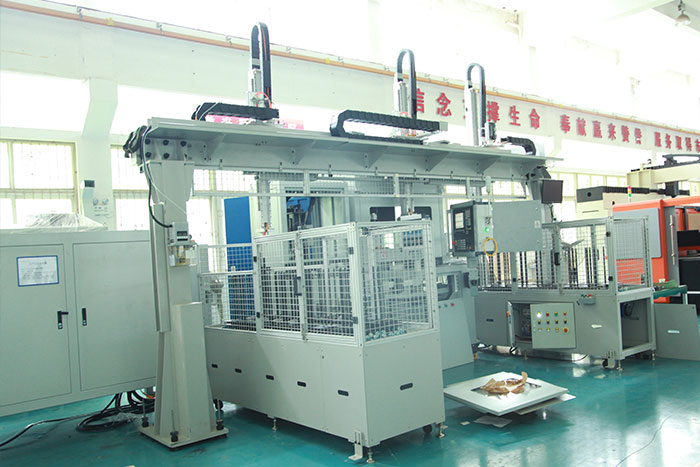 High power laser welding machine, laser gear by water-cooling unit, welding machine, CNC system, optical system, laser welding head, pressing device, gas protection unit, two-dimensional feeding device and control system and preheating system etc.. The technical index and performance of the whole system have reached the international advanced level, not only the hardware and software configuration is reasonable, but also the operation is stable and reliable.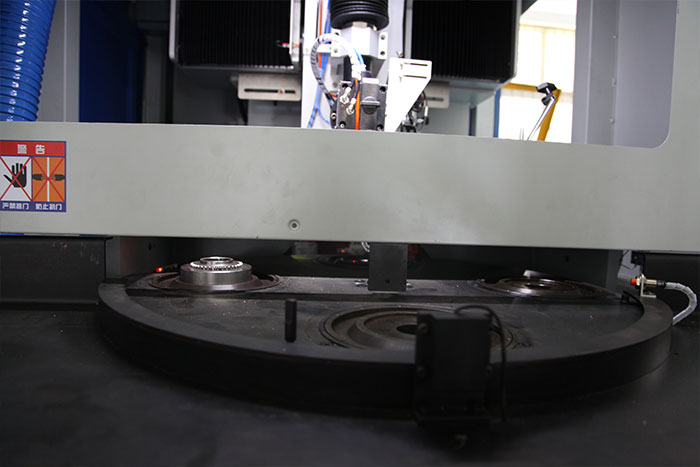 In Twenty-first Century the automotive industry is entering to flexible modular production mode according to the user requirements, HANS GS is committed to creating a customer-centric laser equipment design and production group, to meet customer demand for products in different industries. Laser welding technology and laser processing technology in the automotive field will be greater development, automotive industry has become an important way of processing.