Product description:

---
Description
GS-LFDS3015 Specialized Highly Follow-up Sensor
1. Warning when panel is collided and lack, prevent accidental collision to the laser head.
2. Edge detection, auto finding plate edge, leapfrog lift, segmental perforation, lift height can be set arbitrarily.
3. One key calibration, fast, easy and convenient to ope rate.
4. Matched with any cutting head and spray nozzle, auto adapted the capacitance parameter.
Specifications
Model

GS-LFDS3015

Laser source medium

Fiber

Cutting range (L * W)

3000 mm × 1500 mm

Z axle stroke

250 mm

Max. positioning speed

120 m/min

X,Y axle Max. accelerate speed

1.2G

Cooling form

Water cooling

Laser wavelength

1070nm


Output power of laser source

1000W / 1500W / 2000W

2500W / 3000W / 4000W

(Optional)

Min. cutting gap

≤ 0.1 mm

Positioning accuracy of X, Y and Z axles

± 0.03 mm

Repeated positioning accuracy of X, Y and Z axles

± 0.01 mm

Thickness of cutting material (according to material)

0.2 - 25 mm

Drive model

Imported servo motor

Power requirement

380V, 50/60 Hz

Working temperature

5-45℃

Continuous working time

24 Hours

Machine weight

About 12130 Kgs

Total protection level of power supply

IP54
Standard Configuration of GS-LFDS3015 Laser Cutter

NO.

Item

Qut.

Manufacturer & Original place

1

Laser Source

(1)

1000 - 4000W Fiber laser source

1 set

IPG/Rofin/SPI

2

Cutting head and follow-up system

(1)

Laser cutting head

1 set

Raytool (Switzerland)

3

Machine tool

(1)

Cutting bed & accessories

1 set

Hans GS

(2)

X,Y,W-axis rack

1 set for each

Linden (Sweden)

Accuracy: DIN 6h grade; Mill:3
External Cooling Water Circulation System with deionizater, filter, constant temperature control to avoid frequent change of the cooling water.
1. The water tank and the outlet are all equipped with filter and deion device to ensure the water electric conductivity.
2. The water chiller has the function of noise & light alarm in case of high & low temperature, water flow, water pressure, water level and water quality.
3. The system use electricity for heating, PLC control with ±0.3 control precision.
Our engineers and customers on-site training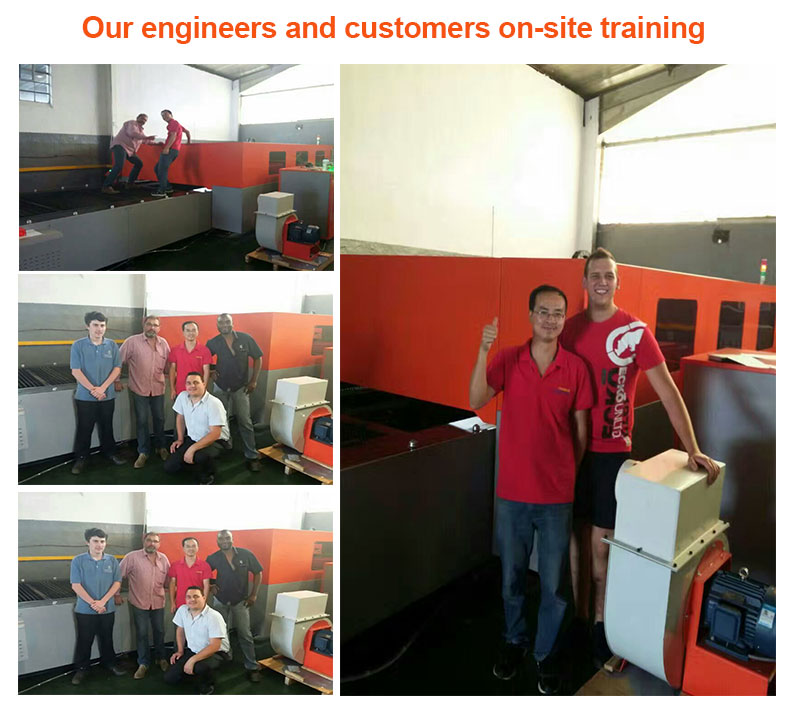 Our company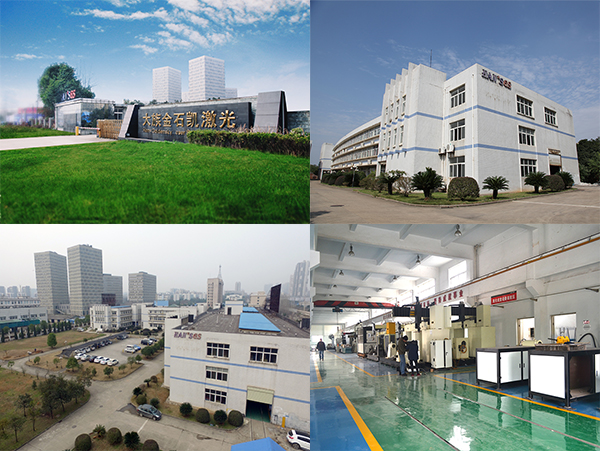 Cutting Materials
It is used to cut the metal materials,such as stainless steel, carbon steel, alloy steel, silicon steel, spring steel, galvanize plate, pickled plate, copper plate, aluminum plate, etc.
Sample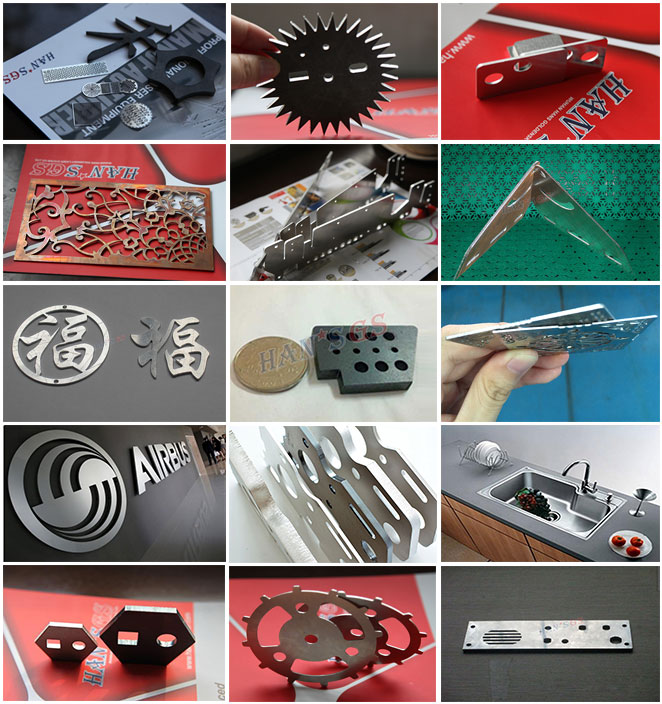 Product description:

---
Fiber Laser Cutting Machine price, High Quality Fiber Laser Cutting Machine, Fiber Laser Cutting Machine price details, HANS GS LASER.