Product description:

---
Functions of GS-LFD3015 laser cutter

1. Equipped with exhaust device, have good exhausting effect and little pollution.
2. Small occupied area, high system integration, convenient to operate and maintenance,24 hours continuous working.
3. The water chiller has good safety protection function, such as over temperature, lack phase, pressure, water-break, undervoltage, overload, etc. With stable performance, satisfied the cooling requirement of laser source.
Parameters

Model

GS-LFD3015

Laser source medium

Fiber

Laser power

500W~1000W

Cutting range(L*W)

3000mm × 1500mm

Z axle stroke

100 mm

Max positioning speed

120m/min

Max height of feeding material

more than 120mm

Cooling form

water cooling

Laser wavelength

1070nm

Min. cutting gap

≤0.1mm

Positioning accuracy of X, Y and Z axles

±0.03 mm

Repeated positioning accuracy of X, Y and Z axles

±0.02 mm

Thickness of cutting material

(according to material)

0.2-12mm

Drive model

Imported servo motor

Power requirement

380V,50/60Hz

Working temperature

5℃-45℃

Continuous working time

24 Hours

Machine weight

About 6750Kgs

Outer dimension

4270mm x2280mm x 1750mm

Total protection level of power supply

IP54
High Strength Whole Welding Cutting Bed
1. Our gantry-type flying optical path structure working table has been annealed to relieve internal stress strictly, thus significantly improves the rigidity and stability of the CNC laser cutter.
2. The working table have been handled with high temperature annealing and large CNC gantry milling machine precision processing, can maintain long-term stability and shock resistance, and ensure the precision of the CNC laser cutter.
3. One piece casting aerometal girder with light weight has good dynamic performance. Machining after tempering ensures the integrity, rigidity and stability of the girder.
4. Pneumatic cylinder, convenient to loading materials; pneumatic clamp, assure the located accuracy.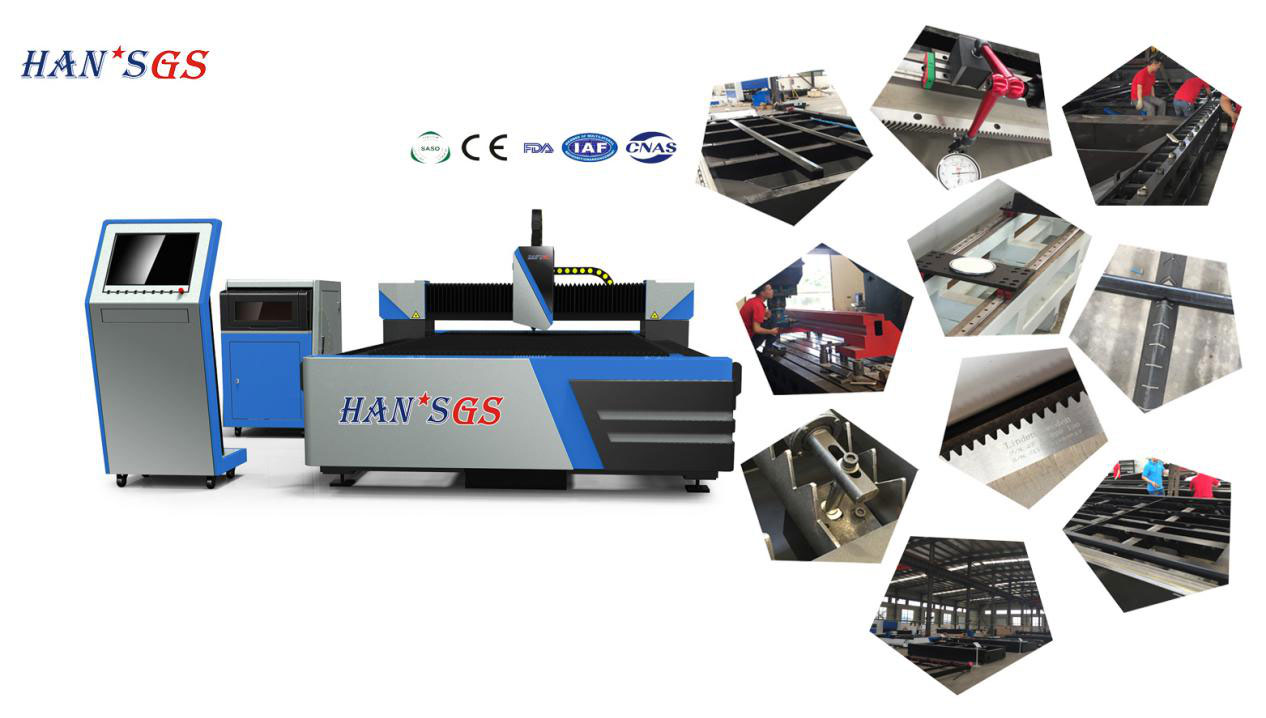 Oblique Gear
Using Taiwan YYC double driver gear and rack.
High precision pinion and rack to ensure the mechanical accuracy over the course of three meters in the scope of work.
Customer visit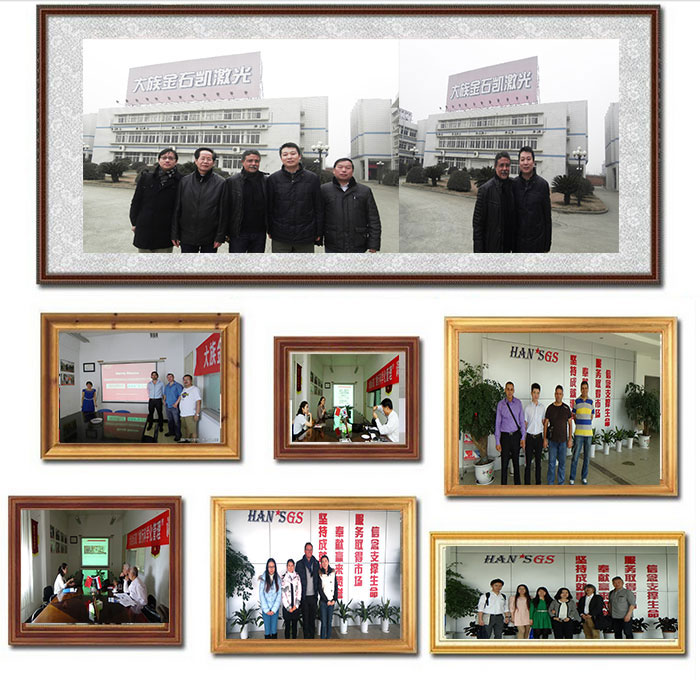 Cutting Materials
It is used to cut the metal materials, such as stainless steel, carbon steel, alloy steel, silicon steel, spring steel, galvanize plate, pickled plate, copper plate, aluminum plate, etc.
After-Sale Service
Application Industry
Widely used in sheet metal processing, aviation, aerospace, electronics, electrical appliances, tube fittings, automobile, food machinery, engineering machinery, precision parts, ships, metallurgical equipment, elevators, household appliances, kitchen utensils and appliances, craft gifts, tool processing, decoration, advertising and other manufacturing industries.
Samples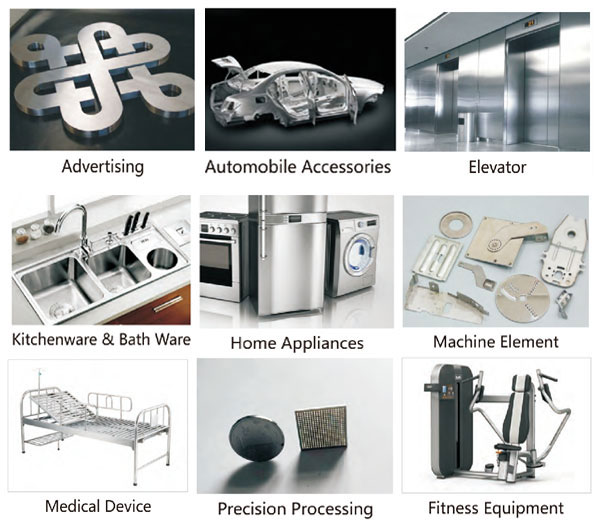 After-Sale Service
Our after-sale network is all over the world which will provide the comprehensive after-sale service to our customer.
Our commitment is as follow:
One year guarantee for the whole equipment.
We will answer your questions within 24hours.
When Equipment warranty expires, lifelong maintenance services will be provided.
After the expiry of the warranty we will offer a wide range of software support with free upgrade for lifelong .